07 October 2021
District heat specialists Ener-Vate set out new growth plans
Over the next five years Ener-Vate, part of Peel NRE, will focus on supporting local authorities, housebuilders and developers to prepare for upcoming Government decarbonisation policies and apply for funding for the next generation of heat networks.  
One of these policies is the Heat & Buildings Strategy – the Government's roadmap to reducing carbon emissions in homes and businesses to help achieve net zero by 2050.  
On the funding front, Ener-Vate will help councils, housing associations and registered social landlords as well as private sector businesses with applications to the Government's Green Heat Network Fund for technologies like heat pumps, solar and geothermal energy to install low and zero carbon heat networks.  
Founded in 2014, Ener-Vate's experienced team has a wealth of knowledge in commercialising, delivering and operating successful district heating schemes across the country to promote the transition to low carbon technologies.  
This includes setting up and managing energy service companies (ESCOs) for Peel L&P's Mersey Heat scheme, which will provide low carbon heat and hot water to 9,000 homes and 4 million sq ft of commercial space at Liverpool Waters, and Barking Riverside ESCO which provides district heating for a new 10,000-home neighbourhood in East London – one of the largest schemes in the UK.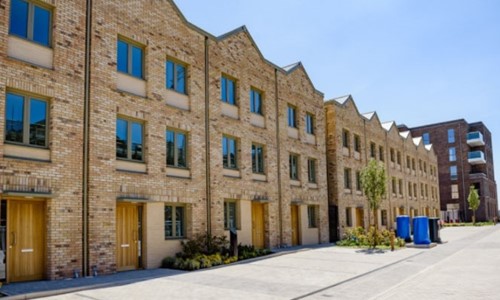 (Barking Riverside, London)
Jo Longdon, Ener-Vate's Commercial Director said: "The Climate Change Commission has predicted that 18% of the UK's heat will need to come from low carbon heat networks if the country is to stay on target to achieve next zero by 2050 – a tenfold increase.  
"We've worked with many private and public sector companies nationwide to help meet regional climate change objectives and simplify some of the complexities involved in carbon reduction technologies.   
"Our work includes running new district heat networks from feasibility to operation or retrofit projects for residential or mixed-use schemes and as we get closer to the Government's goal of banning new installations of gas boilers in homes after 2025, we know finding low carbon solutions to heat homes is a priority but a real challenge for the housing sector."     
Myles Kitcher, Managing Director of Peel NRE, part of Peel L&P, added: "We have a long working relationship with Ener-Vate through our Mersey Heat network in Liverpool and their focus on low carbon heat networks broadens our knowledge and capability to decarbonise more sectors to further support the Government's Ten Point Plan towards a Green Industrial Revolution."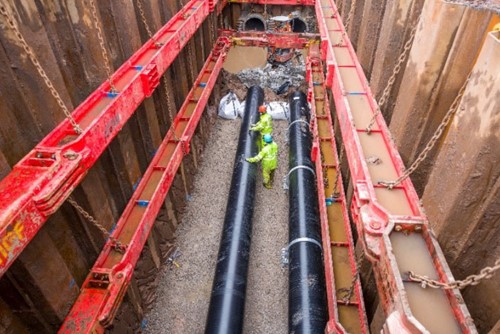 (Mersey Heat Pipework Credit: Vital Energi)
Ener-Vate launches a rebrand today, including a new website. More information at:  www.ener-vate.co.uk