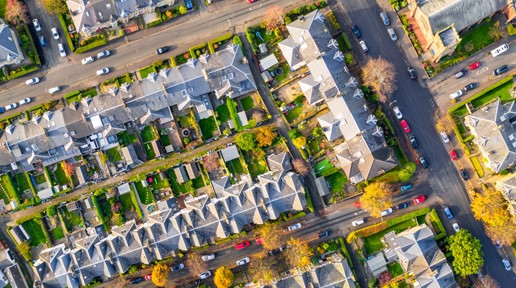 Ener-Vate provides industry commercial and contracts expertise to ensure heat network assets are managed to perform as designed.
Maximising value of your assets
To meet the UK target of carbon reduction, it is predicted that heat networks will become a major part of the wider portfolio of how new homes are heated, serving up to 20% of properties. Therefore, it is not only the design and installation of the networks that need careful consideration and effort but also their ongoing management. Maintaining high operational standards by keeping the systems working as intended and countering network drift. Monitoring planned and reactive activities to ensure residents are treated fairly, and in line with industry standards, providing consistency and value over the longer term.

Ener-Vate is able to work with the client to ensure that, once installed, the heat network is continually monitored and managed providing efficiency, cost-effective performance optimisation, and consistency for both the business, and consumers.
How we work with our EAMS clients varies, but can be summarised into three main categories;
Our Essential service works well for clients who have installed a network and then appointed a 3rd Party ESCo. Many clients gain real value by having an industry expert voice leading on the management of the ESCo on their behalf as management of external services, especially if heat is not their own expertise nor core service. We regularly liaise with ESCo on clients behalf in a way that aids smooth operation or ensure any changes made minimise risk to all stakeholders.
The specific areas of scope are highlighted below but can alter to suit each client requirements.
Management of regular ESCO meetings as per the reporting requirements of the Concession Agreement.
Interpretation and analysis of ESCO reports on behalf of the developer
Maintenance and proactive management of ongoing tasks
Management of all contract structures; oversee of an agreements execution such as Asset Transfers and Customer Supply accordingly to processes of the Concession Agreement.
Process and procedures control in accordance with the Concession Agreement.
Engagement in residential communications; face to face engagement to support client and ESCo (if required)
Stakeholder management across all relevant parties involved in the Lifecycle of the ESCO
Assistance and management of decarbonisation strategy
Full responsibility for administration and governance tasks as appropriate
Our Advanced service builds on the Essential service and works well for clients without any own resource. It includes all of the items detailed with the Essential service with the addition of the tasks below; these can be adapted to specific customer requirements as required:
Fundamental responsibility for the management of the ESCo on behalf of the client;a full-time member of the client team
Management of financial transactions between ESCO, Developer, legal parties
Contract variation management
Identification and implementation of new processes and/or rectifications of existing processes
Regular reports provision on behalf of the client;when requested
Direct management of any required decarbonisation strategy
Our Elite service builds on both the Essential and Advanced services and works well for clients interested in establishing their own ESCo but without industry expertise or resource to enable smooth operation. It includes all the items detailed with the Essential and Advanced services with the addition of the tasks below; this can be tailored to the client's needs.
Full Asset Management and responsibility of the performance of the ESCo
Full management of any sub-contractors to deliver services required
Customer service and operations – billing & credit management
For more information about our ESCo Asset Management Service - please get in touch.